VGLN.com Features >> article

World Cyber Games 2004 Wrap-up
by Jolex Del Pilar

Saturday, October 16 2004

Check out our summary of 5 days of competitive gaming at the elite level of our industry.

The World Cyber Games concluded last week after 5 days of tough competition between the best gamers in the world in games such Counter-Strike, Starcraft, Halo, UT2004, and Project Gotham Racing 2. The winners were competing for prizes as high as $25,000, and for the immortal claim of being the best of the best in the world. The competition was fierce but when the final medal tallies were counted the Netherlands came away with the gold medal lead with 3, while South Korea and the U.S each came away with 2 gold medals a piece.

What really sticks out about the WCG is the pageantry, and hype that surrounds a competition that basically centers around what many people have been doing in their living rooms for nearly 2 decades. It really shows how far the gaming industry has come in its short lifespan. Live concert music was shown on many nights during the competition from acts such as Shabaz (new age, infusion music). Extreme Games demonstrations (BMX, half-pipe), dancing and live Latin music was also provided during the evenings giving the whole event a very lively atmosphere.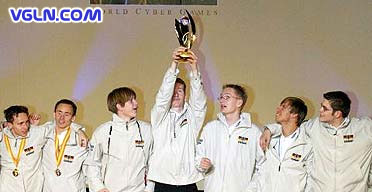 There were also exhibitors at the Bill Graham Auditorium, although not on the level of E3, or even GDC, there were still some noticeable games and products on the floor for demonstration. Most noticeably was the amount of products that catered to "hardcore" gamers. Though it's a proven industry fact that it's the "general" gamers who spend the most money, the hardcore gaming community has always been a voice of reason (and pain) in pushing their taste within the industry.

To give you a taste of what we saw last week, I'll give a brief summary of the products we were able to sample during the 5 days.

---

Razer Inc.

If you haven't heard of Razer, don't feel bad, many other gamers haven't as well. Razer is a peripheral making company. In particular, they make high quality mice for the professional gaming community. As an official sponsor of the WCG, they provided all the mice that were used during the competition. At their booth I was able to try the mouse out during a game of Quake III against professional "girl" gaming team, Girlz of Destruction. Suffice to say, I was pwned many times, but it wasn't because of the mouse. The Razer mouse played smooth as silk during each of my fiery deaths. That's in large part due to the extremely high 1,600 dpi precision that the Razer Diamondback Optical mouse can provide. This meant no lag, very sensitive (but precise) control, and a generally pleasant twitch based experience. In comparison, Logitech's MX Series, which includes the 310, 510, and 900 only clock in at 800 dpi, respectable but nowhere near the Razer Diamondback. The one difference however is in price. Razer makes no attempt to hide the fact that they're mice are double the price of the Logitech MX 310 which is a perfectly suitable mouse for the casual user. However, Logitech's MX 900, the company's top of the line optical mouse, which cost around $90, is easily outperformed by Razer's Diamondback mouse which cost a mere $60. Depending on your gaming taste, it's my personal belief that the Diamondback could actually give you better a kill-to-death ratio in most games. UT2004, Tribes: Vengeance and Doom III players may have found their mouse of choice in the Diamondback.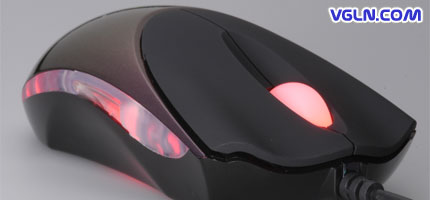 The Diamondback is a tool for the elite gamer.

The Diamondback and a cheaper (lower resolution) model called the "Viper" will be available in November at Best Buys, and Alienware.com. Our full review will be available during that time as well.

Speakeasy Gamecloud Service

Speakeasy has been a DSL provider for the past 5 years, and although mega giants like Comcast, and SBC seem to be cornering the general consumer broadband market, Speakeasy has launched a new gaming oriented DSL service meant for gamers that promises the lowest pings this side of the Mississippi, and on the other side… too. I got a short demo of the service from company founder Mike Apgar, and found that the ping times were quite impressive. A typical game connection that spanned from San Francisco to New York was near 100ms, if not slightly under at times. S.F to Chicago was slightly faster at 60-70ms. However most impressive was S.F to L.A which clocked in at a miniscule 4-6ms, extremely good ping considering that most gamers are content now days with sub-100 times. Mike promised that the network would be extremely stable even near peak usage times. The price for Gamecloud DSL is slightly higher than SBC's basic DSL plan at $39.99 a month but lower than Comcast Cable Internet. The service will also offer services such as game servers, and game patch downloads. Gamecloud provides an interesting alternative for gamers who are concerned about low ping times.

Creative Labs PCMCIA Soundblaster Audigy 2 ZS Notebook Card

Creative Labs, also an official sponsor of the WCG 2004 had many of their products on display including a $250 six speaker, 310 watt monster of a sound system meant for PC game players. The ProGamer G500 delivered great sound, but one has to wonder if 310 watts is a bit overkill, especially for those of us with "shared" living accommodations.

However, that wasn't what drew me to Creative's booth, it was the PCMCIA Soundblaster Audigy 2 Notebook Card that did it for me. Basically it's a soundcard that utilizes your notebook's PCMCIA slot to add high quality, 5.1 compatible, EAX hardware sound acceleration for your notebook. You might be thinking to yourself, why would I need such a powerful sound card for my dinky notebook? Well, consider this. Your notebook most likely has onboard audio (it sucks says Creative Spokesman). This means that your CPU is taking the load of playing the sound on your games. This can often cost you 10%-15% of your CPU power just for sound and music. By adding the Audigy 2 to your notebook you can remove that load from the CPU and transfer it directly to the soundcard, or so Creative says. When you consider that the card cost a modest $129.99, and that 15% is a sizable CPU upgrade for most gamers, you begin to see what "peaked" my interest initially. Still, I'd like to see for myself exactly how much performance the Audigy 2 actually provides during a live gameplay session. Maybe I can pester Creative for a review unit.




XFire messager service

Out of all the products I am covering in this article, this is the only one that is free. XFire is a 3rd party "in-game" chatting and friendster-type messager program. It allows gamers to instantly find friends online given that they also have XFire, no matter what game, and server and gives them the opportunity to instantly jump into the game with their buddies (you must obviously own the game). This in itself is a very impressive achievement considering the amount of online games available for play now. The download is a mere 1 megabyte, and is free save one advertisement banner situated near the top of the programs' GUI.

An interesting side fact that you may not know is that the company was founded and is currently headed by Dennis Fong. Who? Former Quake champion, Thresh, founded XFire and is perhaps best known for his impressive feat of winning one of the first Quake Tournaments ever held, Red Annihilation, and winning John Carmack's Ferrari as a result so many years ago. Contrary to popular belief, Thresh has not sold his Ferrari, and does know how to drive stick, so he tells us. He also managed to chat with us about current Doom III champion, fatal1ty.

VGLN.com: So Doom III champion fatal1ty is right across the room, you think you could beat him?

Thresh: Well, you know, I don't play professionally anymore. We're from different times and periods. I'm from a different era.

VGLN.com: So do you think he's really that good?

Thresh: Well, here's an interesting story. Back when he was still learning how to play online games, you know before broadband became popular, he actually tried out for my gaming team (LGD). We rejected him though because at the time he wasn't really that good.

VGLN.com: That sounds like a challenge.

Thresh: *slight chuckle*

Samsung

Samsung, which is the proverbial daddy of the WCG, and also mostly responsible for bringing the games here to San Francisco (the first time the WCG has been in the U.S) had its full line of audio, and electronic display products out for us to see during the WCG Media Party. Among the cooler items was the YH-999 All-in-one Media player. This little device is like an iPod, movie player, and file storage device all in one. It has a 20 gig hard drive and with a 3.5 inch wide TFT color LCD screen, can also play movies for you on those long bus rides, or airplane flights. Samsung promised 12 hours of usage though I doubt that accounts for movie playing time.

Samsung also had the Napster YP-910 "iPod" clone player on display. It looked really cool, and only has a price tag of $249.99 for 20 gigs of MP3 goodness. Still, those nifty iPods are just so popular that I'm giving into peer pressure to finally buy one. Perhaps I may.

---

Next year the WCG 2005 will be held in Singapore, leaving U.S shores for who knows how long. However, after having my first experience with the WCG, I found their presentation, and organization to be highly professional. Let's hope that the WCG comes back to America soon, as I am sure many would welcome them back.

Parting Shots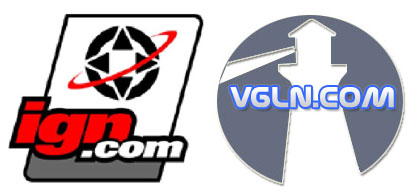 Next week you may notice a significant aesthetic change on the site. Recently, our site and IGN, "the bane of game enthusiast website owners" (they're not really bad fellows) entered into a cross-promotional partnership. Before you leave in disgust, keep in mind that we are still "us", and the whole deal isn't anything as binding or significant as the Gamepy/IGN merger that transpired earlier this year. Simply put, IGN will take over half our left navigation bar promoting sites such as the aforementioned Gamespy, IGN, TeamXbox, and Gamestats, all of which are sites in the IGN Network. We'll also be cross-promoting each others content sections, which will probably increase our already burgeoning server load, looks like it's time for an upgrade.

Personally I have never had any problems with IGN, their staff (except that goofy assed Steven Butts from IGN PC, his boyish grin makes me jealous), or their site content, which I used to peruse during my younger years. IGN Insider kind of rubs me the wrong way as a concept, but that's because of my personal beliefs about internet content. Call me the Richard Stallman of web content (no really, I'd be honored) but I believe some content should be free (videos, mp3s need not apply).

Oh yeah, I haven't forgotten about Part 2 of my MMORPG series. It's just that getting into the Matrix Online Beta has proven about as difficult as getting into the actual Matrix (whoa…). I finally got my account but believe me, it took some Neo like maneuvers to get it. Also I've decided to extend the series to 3 parts. The Anarchy Online expansion Alien Invasion and the new Ragnarok Amatsu expansion will comprise the third and final part. As a parting request, any gamers who have a World of Warcraft beta key that they would be willing to trade for, please contact me ASAP. I might be able to make you an offer that you can't refuse (sic).

--- Jolex Del Pilar

Professional gaming is a valid occupation, if you disagree you can e-mail Jolex to voice your arguments.