Media Kit >> VGLN.com Historical timeline


VGLN.com Historical timeline
June 2000 - Gamingcove.com founded. This site was the predecessor to VGLN.com.



The initial version of Gamingcove.com was designed by Shawn Chiao. The site enjoyed moderate success garnering nearly 200,000 impressions per month at its peak.


November 2000 - The VGLN.com domain was registered for the purposes of a broader covering website designed with more advanced languages and tools.
December 2000 - Work begins on VGLN.com. Most of VGLN.com's scripts and templates are completed by August 2001.
May 2001 - Initial spalsh page is put up for VGLN.com.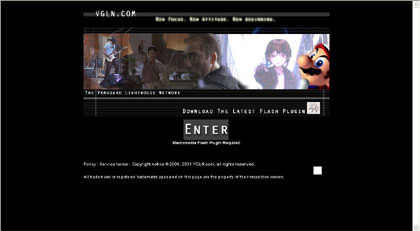 September 2001- Gamingcove.com is officially shutdown. A sad time for some readers and editors alike.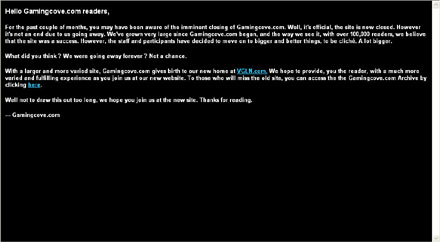 December 2001- Version 1.0 of VGLN.com launches. Some of the site is still incomplete but at least it's functional.

January 2002 - December 2002 - VGLN.com 1.0 enjoys moderate success surpassing 500,000 impressions per month by mid 2002. Still, minor script problems and server problems plague the site. It was obvious that a server change and thorough script check were needed.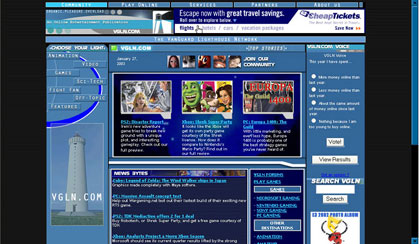 January 2003 - March 2003 - VGLN.com undergoes a major refit and redesign as well as a server change.
April 2003 - VGLN 2.0 launches.